Partnership with GeoTrust to offer wholesale SSL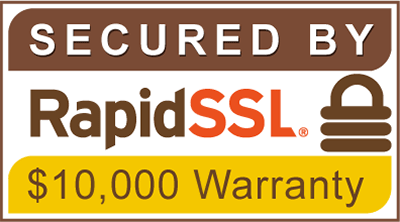 As part of our partnership with Geotrust we have now launched low cost Rapid SSL certs for all customers, starting from just €9.95 / £8.08 GBP / $12.94 USD per Year, you can ensure your web server is completely secure.
What is an SSL Certificate?
An organisation needs to install the SSL Certificate onto its web server to initiate secure sessions with browsers. Depending on the type of SSL Certificate applied for, the organisation will need to go through differing levels of vetting. Once installed, it is possible to connect to the website over https://www.domain.com, as this tells the server to establish a secure connection with the browser. Once a secure connection is established, all web traffic between the web server and the web browser will be secure. Browsers tell visitors a website is SSL secure via several visible trust indicators.
Using our easy to configuration wizard you can quickly and easily run through generation of your cert
Get started now by ordering your SSL certs directly from https://manage.dediserve.com/cart/4-ssl/
For servers on the dediserve platforms, the dediserve tech team are happy to generate your CSR and install your new RapidSSL certificate included in this amazing price
What's more - Partners can avail of the offer completely FREE ...speak to us today about our partner program