WHMCS Module Now Out Of Beta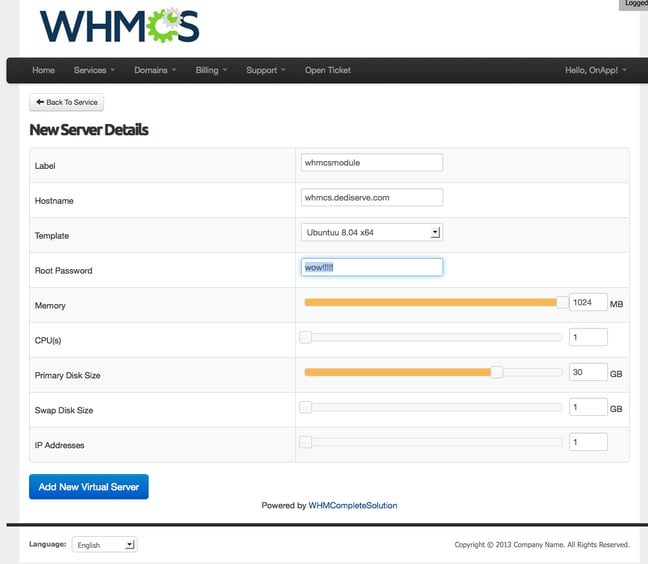 We are delighted to finally officially release our WHMCS module out of Beta. Many thanks to our loyal beta tasters who provided invaluable feedback during this work.
WHMCS is one of the world's most popular management platforms for client management, billing & support solutions for online businesses. Handling everything from signup to termination, WHMCS is a powerful business automation tool that puts you firmly in control.
With the dediserve module you now have the ability through your existing WHMCS installation giving you the ability to:
Completely white label the cloud
Deliver servers to your users in your brand
All functionality supported
You can see additional details as well as download links to the module as well as full installations and documentation directly from http://www.dediserve.com/tour-whmcs
Any questions, or want to discuss our options and discounts for partners and resellers - open a ticket with Sales, hop on Livechat or email sales@dediserve.com