Incredible offers to celebrate our newest cloud in Chicago, IL, USA!!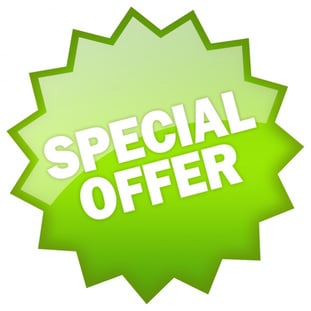 To celebrate the launch of our new Chicago cloud platform we are offering the following 50% RECURRING! introductory offer discount on our large resource pool across ALL platforms until 5pm Friday 2nd of August 2013 (GMT)
Included with this amazing deal is the following:
24GB RAM
500GB SSD Storage
20 x CPU Cores at 2.93Ghz
500GB Snapshot storage
For the monthly price of just €244.98 / $318.47 / £220.45 per month. Remember, with our flexible, high performance resource pools, you can use those resources to build one or 50 servers - it's entirely up to you!
Included at no additional charge - per server you build:
100Mbps Uplinks, Free 1Gbps Private LAN, Firewalls
1TB Outbound transfer per GB of RAM, Free Inbound
Snapshot Backup and Custom Template Engine
24 / 7 / 365 Comprehensive Support
Permanent KVM console to all servers
Global AnyCast DNS Platform
Comprehensive API, iOS and Android Apps
Free access to our Global CDN with true PAYG
To avail of this special offer you can sign up here

But that's not all!
For all other plans we are also doing a 25% recurring discount ! - simply use coupon code 2LDZ2UL7DOB at the checkout!

Terms
* orders must use the promo code to avail of the offer, ensure when you enter the code, the discount is reflected in real time before proceeding.
** Offer is open to new and existing customers but can not replace / migrate an existing account
*** Any questions – ask!